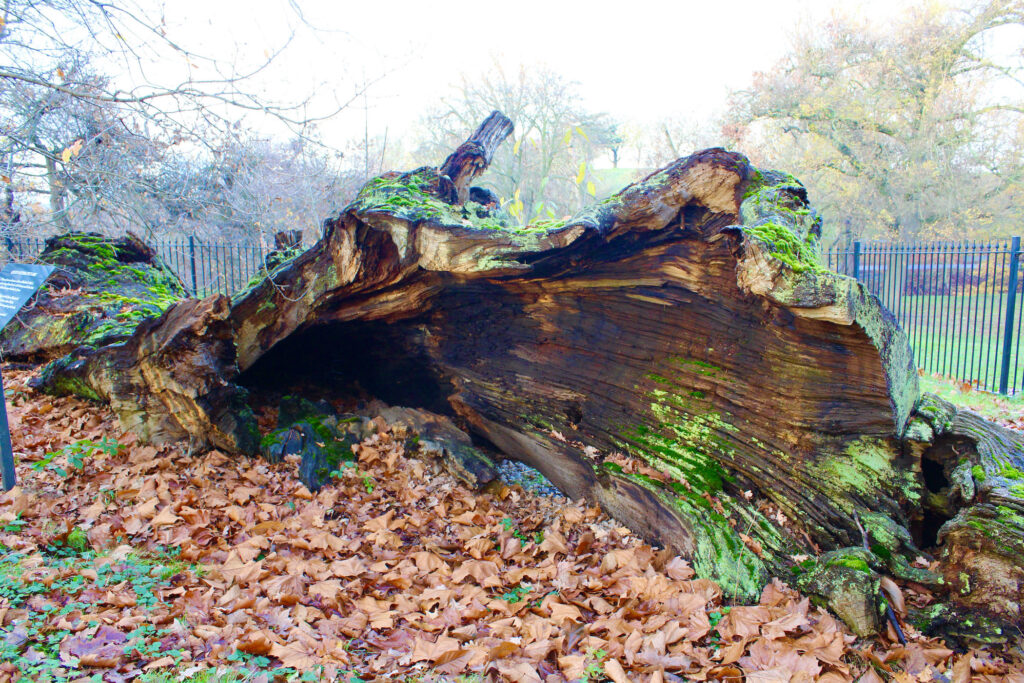 This is all that's left of Queen Elizabeth's Oak that grew here, in Greenwich Park, 900 years ago.
King Henry VIII danced around it with Anne Boleyn. Later, after Queen Anne's beheaded corpse lay buried in the chapel of the Tower of London, their daughter used to sit by this tree with a drink.
When the tree grew big with a 6 foot wide cavity inside, it was used as a prison for those who broke the rules of the Park.
This ancient oak perished over 100 years ago; hollow corpse propped up by ivy. Since 1991 it has lain here, splendid in its deathly pose.