Wilhelm Siemens left Germany for London in 1843. Aged 19, he had trained as a mechanical engineer. He had little money but a head full of half-formulated inventions.
His brothers had got off to a good start. Werner Siemens had set up the first company in Germany to make electrical telegraphs. Carl Siemens went off to build a telegraph network in Russia.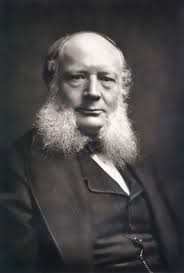 Wilhelm opened a branch of brother Werner's company, Siemens & Halske in England. He prospered. By the age of 40, there was no going back. He fell in love with a Scotswoman called Anne Gordon. He married her and became a naturalised Englishman known as William.
In 1863, Wilhelm opened the Siemens Telegraph works in Woolwich, south-east London. Here they made cables and developed gas engines. Their factory and the number of workers it employed grew and grew.
They later built a special cable-laying ship called CS Faraday. They named it to honour Michael Faraday, William's mentor. They laid telegraph lines from Prussia to Tehran. In 1881, they built a new electric generator. This was to power the world's first electric street lighting. They also demonstrated the first electric indoor lighting in London's Savoy Theatre.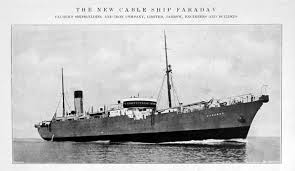 William Siemens died in 1883, just after Queen Victoria honoured him with a knighthood.
The Siemens company continued to flourish. They laid the first telephone cable across the English Channel in 1891 so London and Paris could talk to each other. They built the telephone system for the General Post Office. They set up the cable for the outside radio broadcast of 1937 Coronation of King George VI.
the war caused problems for german company siemens in london
The onset of war caused problems. The company was still in German ownership, so their power was taken away and held in trust throughout World War One.
This happened again in World War Two. Siemens Brothers, which employed 9000 workers in the Woolwich factories, was put in trust. They supplied cables and equipment to develop radar. Several factory buildings in were bombed.
Although Associated Electrical Industries bought the British company of Siemens Brothers and Co. Ltd in 1955, Siemens still operates today as a multinational conglomerate.
The Woolwich business closed in 1968. Many of the factories and warehouses still exist. The buildings have been let out for various industrial purposes. But now plans are afoot to redevelop the whole site. There will be apartment blocks, studios and workshops for start-up companies.