I cried when I heard the news. Roman, also tearful, stood up and left the room. He knew what had to be done. Returning with two glasses full to the brim of gin and Dubonnet we toasted the Queen with her favourite tipple.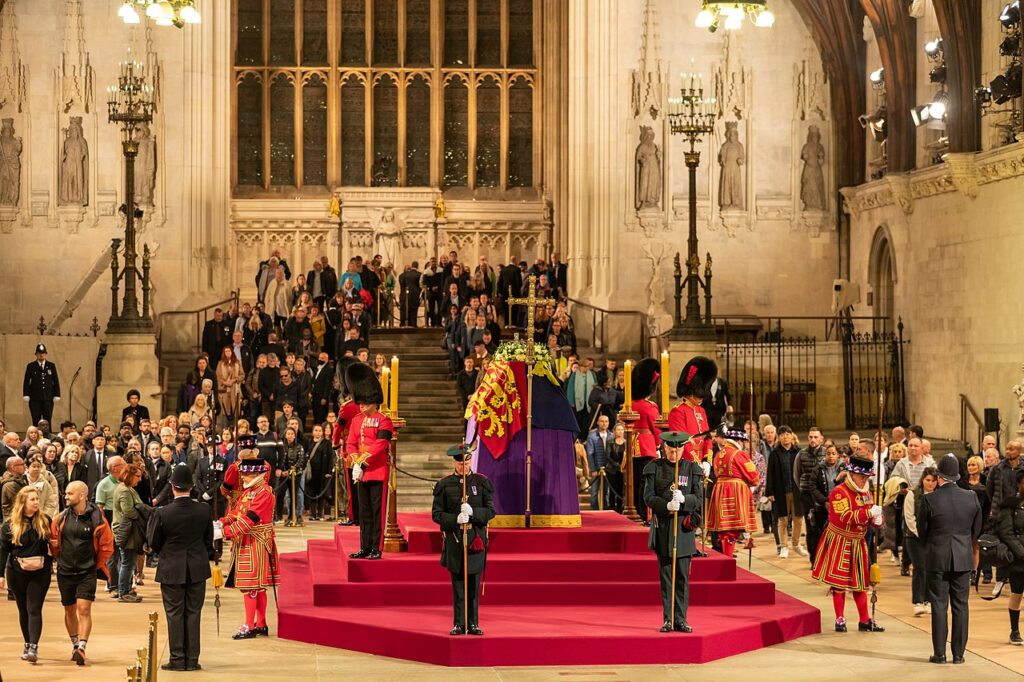 If my younger self had watched this little scenario she would have stuck a finger down her throat and made ready to puke.
In June 1977 Britain celebrated the Queen's Silver Jubilee. A day off work to celebrate 25 years of her reign. Hurray! Let's go on a pub crawl along the King's Road.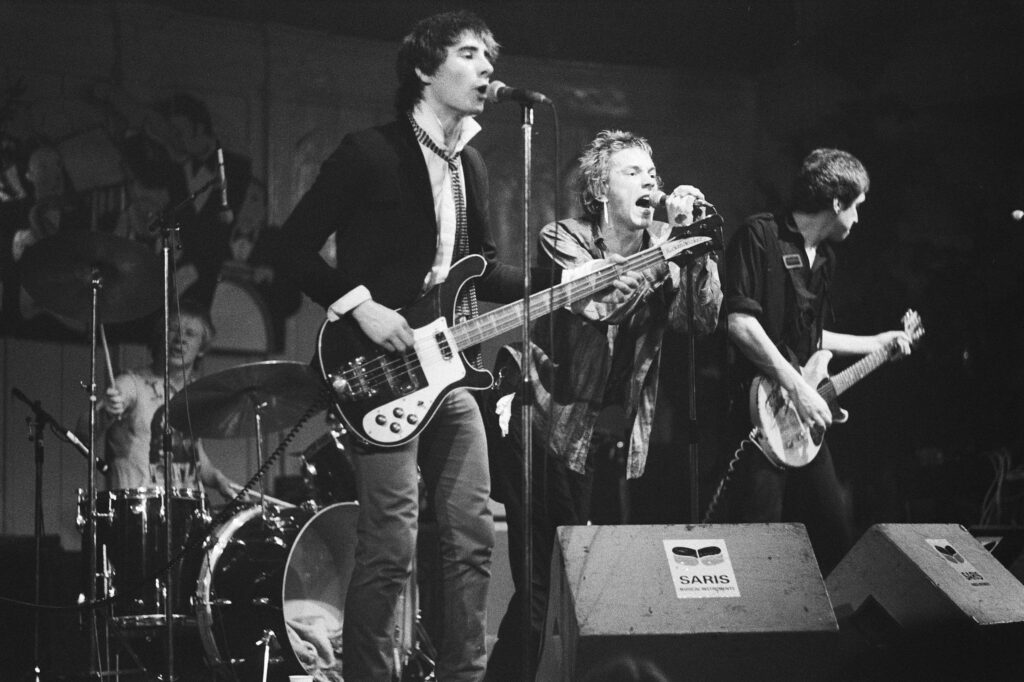 Teenagers paraded their vividly dyed Mohican haircuts, safety-pinned-noses, ripped fishnet, and bin liners scarred with zips, spikes, and angry-motto badges.
Screeching from the pub speakers we heard the BBC-banned Sex Pistols' chart topping hit:
God Save the Queen
The fascist regime
They made you a moron.
In truth, I didn't much care for Johnny Rotten's discordant rantings, but anarchy was in the air; I was young, exhilarated and full to the brim with beer.
A few years later, a Royal Engagement was announced. My finger became glued to my epiglottis. You couldn't go into a shop without stumbling over piles of plates and mugs depicting Drippy Di and her jug-eared Prince. 
How Buckingham Palace became my second 'home'
Things changed after I became a London tourist guide. Rare was the visiting tour group or family who didn't want a photo outside Buckingham palace. It became literally my business to apprise myself of the royal comings and goings.
Each year, inbound UK tourism adds millions to the nation's coffers (approx 9% of GDP). Anyone could see that much of this was boosted by interest in our royal family.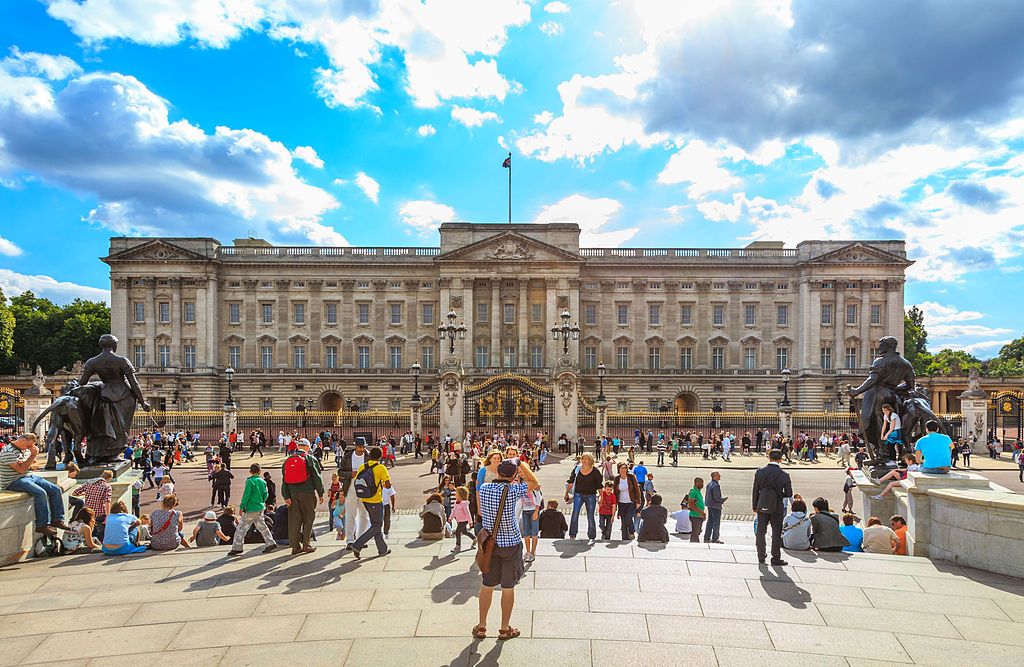 I also thought about all those nation's leaders and presidents getting into a tizzy when meeting the Queen. It certainly supports how much of an asset she was to diplomatic and trade relations.
We are lucky to have a family willing to play the royal game. What sane person would choose that job? Endless visits to charities, schools, hospitals, manufacturing plants. Living under constant surveillance with never-ending handshakes, polite smiles and small talk. No chance of taking a sickie. And NO power and nothing to abuse.
Apparently, sustaining the Royal Family cost British people the equivalent of a Twix bar per person per year. I suspect that with the cost of living crisis this cost might have increased to a whole box of Ferrero Rocher. Whatever. It's still a bargain.
In August this year I went to a music festival in Devon. A duo called Bob Vylan came on. Their presence was electrifying and I felt compelled to push to the front. This promised to be the highlight of the weekend.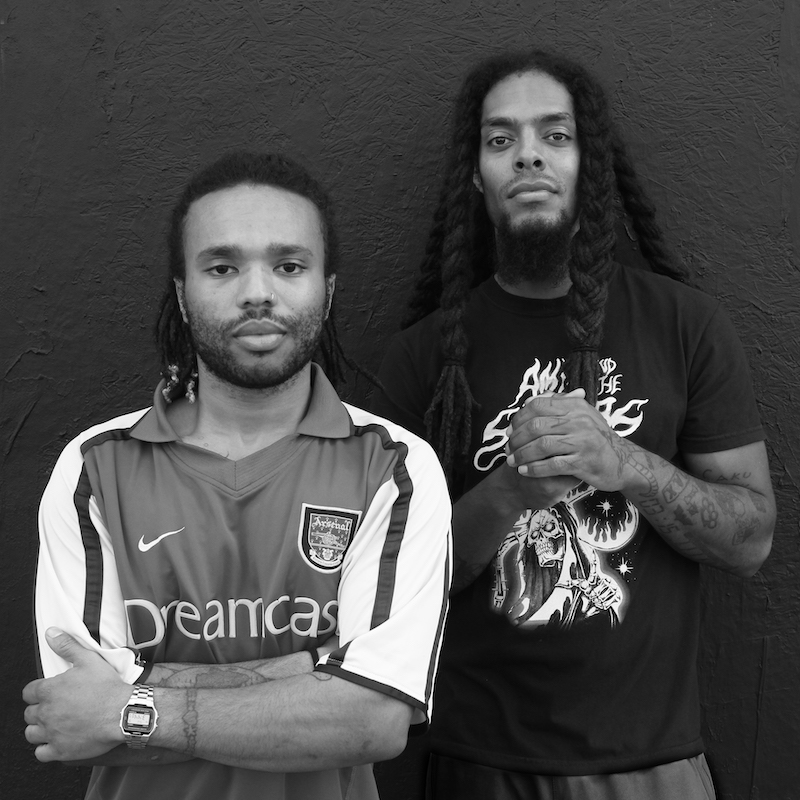 Comprising rapper Bobby Vylan and his drummer Bobbie Vylan their songs rage about the trials of being black in an institutionally racist country.
They're particularly popular on the white, middle-class festival circuit.
But suddenly something changed. Bobby V commanded us to put our cameras away for the next song. And then he announced what it was. A song about an old lady who had a reign of terror for 70 years.
This country's in dire need of a fucking spanking, mate
Look it over, get the fucking dinosaurs out
Yeah, and kill the fucking Queen
She killed Diana, we don't love her anyway
What? Surely not? I became confused. But I did get his message. And I'm ashamed to say I still moved to his beat and left the arena covered in sweat and euphoria.
Returning home, the guilt and revulsion started to creep in.Watching Bobby Vylan on YouTube, his wrathful face distorted and ugly, I realised how deeply he despised his audiences and felt truly sick.
On 8 September 2022 Bobby Vylan got his wish.
Long live the King.
So yes, I haven't always been a monarchist. And yeah, all those of you who think the monarchy is an anachronism, and undemocratic, and should be abolished, I get you. I really do.
But I cannot forgive Bobby Vylan for spewing up his vile, ignorant stage-vomit. For his crass and dumb notions. For his all-consuming self-regard and scorn for those who follow him.
Several weeks have now passed. I'm no longer sad about the Queen. Although I am still angry about the dim-witted rapper.
I want to say Kill Bobbie Vylan! But however obnoxious he may be he doesn't deserve a death sentence. An enforced history lesson might be a good start, though.