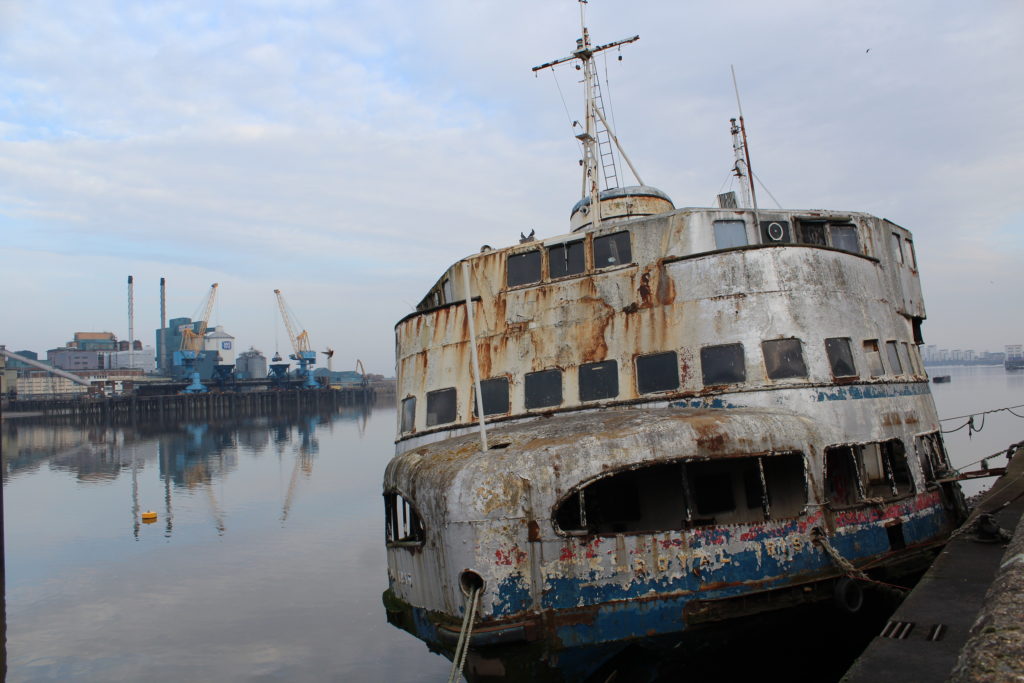 Many people, especially men, get very emotional about their ships. They refer to them as women, and perform a birthing ceremony to mark their arrival in this world.
When the MV Royal Iris was launched in Dumbarton, Scotland on 8 December 1950 they knew she was special. The first diesel-electric ferry boat they'd made.
They would have wet their baby's head. I doubt if these frugal Scots smashed a bottle of champers on the bow. But surely they sacrificed a bottle of Ballantine's Finest Scotch whiskey from the local distillery? Or at least a wee bottle of Irn-Bru?
The Royal Iris had two jobs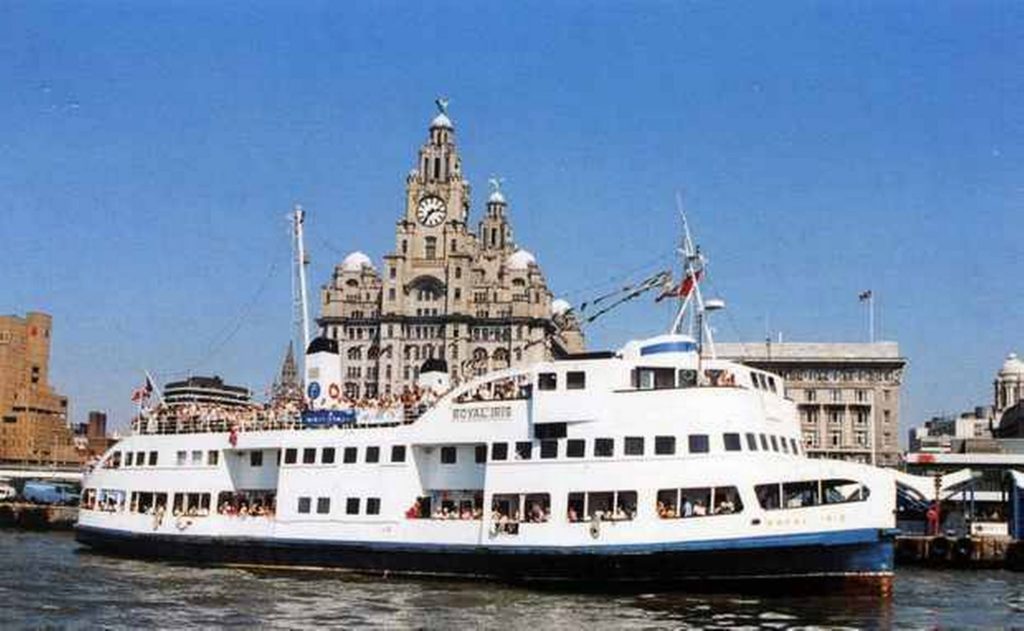 The Royal Iris soon made its way to Liverpool. Her job was to ferry over 2000 passengers at a time across the River Mersey. She also moonlighted as a cruise ship. Her passengers could play snooker, eat fish and chips and drink in the bar.
The drinking bit was very popular. In those days, you couldn't buy an alcoholic drink in the middle of the afternoon or after 11pm. But the bar on the Royal Iris stayed open. One day, some police officers joined the beer-swilling passengers. Chief Inspector Jones marched to the Captain's cabin. He accused him of allowing illegal drinking on board. In fact, the licensee was the Chief Steward. The Captain wasn't taking any nonsense; he was the master of his own ship. He arrested the police inspector in his cabin until arriving on shore.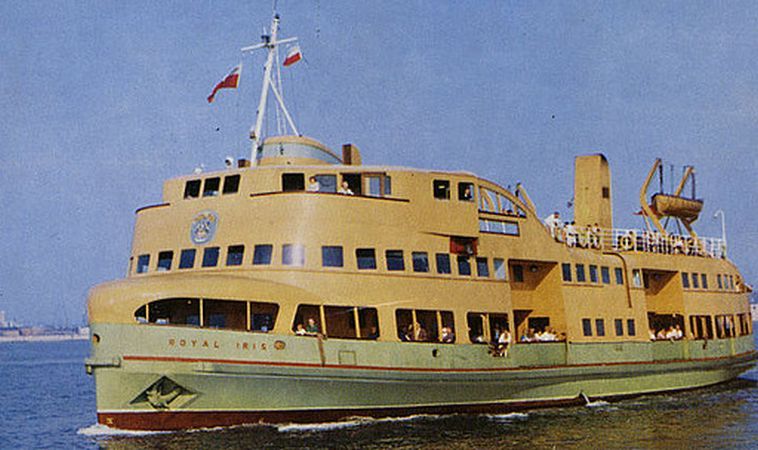 A court case ensued. The Mersey Ferries were now permitted to serve alcohol while the boat was afloat.
There was live music to entertain the cruise passengers. Between 1961 and 1962 the Beatles played four times. In 1965, Mersey beat group, Gerry & The Pacemakers made a film called Ferry Cross the Mersey. Although this wasn't actually filmed on the Royal Iris. The title song was a hit in the UK and US. Watch the film trailer here.
In 1971, the Royal Iris had a style makeover. Tarted up in her new blue and white livery, she offered her passengers steak instead of fish with their chips. In 1977, still looking classy, she hosted Queen Elizabeth during her Silver Jubilee.
In 1985 they sent her on a grand tour around the south coast of England to promote Merseyside business. Arriving in London, she motored under Tower Bridge and docked next to HMS Belfast. All decked out in her red, blue and white livery, shining and proud.
Things started to go wrong
By 1991, things started to wrong. There were plans to make use of this now rather doddery old dear. A floating nightclub was a popular idea. They shunted her from river to river. She said her last goodbye to the River Mersey in August 1993 and showed her displeasure by smashing into the dock wall.
In 2002 she arrived on the River Thames, next to the Thames Barrier. She's been abandoned and lies here, rotting and sinking.
A sad old lady indeed.